The unabridged version of CBMM's 2021 Sustainability Report available for download on this link was prepared in accordance with the Standards of the Global Reporting Initiative (GRI), the standard adopted worldwide for stability reporting, and presents the economic, social, environmental and governance information of CBMM as well as results achieved between January 01 and December 31, 2021.
On this site - the online version of the report - we focused more on our performance, results and initiatives in 2021 and how they interact with our strategy.
The content for both was selected from the same base: our materiality matrix, which was prepared in 2020 and revised in 2021, comprising eight material topics:
Management of natural resources and biodiversity
Contributing to and the social and economic development of society
Innovation and development of solutions and products
Ethics, governance and transparency
Dam and waste management
Economic development and business longevity
Our climate crisis response
Occupational health and safety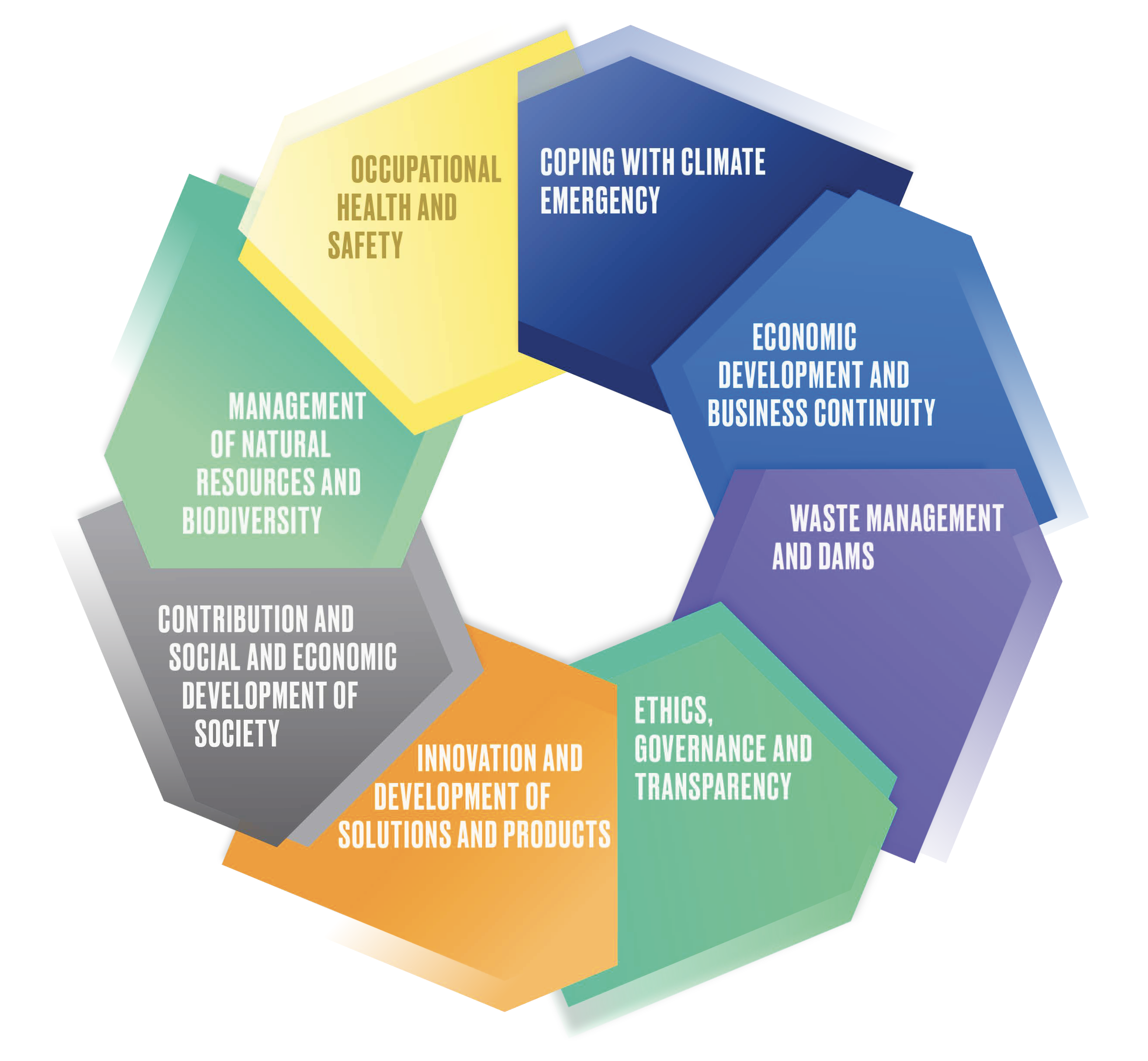 The process of compiling this matrix and how it relates with our sustainability agenda and the UN Sustainable Development Goals (SDGs) is detailed in our unabridged version, which also explains our presence in the global niobium market and how we draw on technology and innovation to further develop this market, increasing the importance of our products to optimize resources and make the world more sustainable.
For further information about both reports please contact cbmm@cbmm.com.
Credits
Management group responsible
Thiago de Souza Amaral
Paulo de Tarso Gonçalves Nolli
Lorena Chaves Rodrigues
Aloísio Leandro da Silva
Geórgia Gomes Bemfica
Support
CBMM employees that contributed information and suggestions to the report
Consultant
Bruno Fernando Riffel - Leben Consultoria Ltda
GRI consulting, editorial coordination and design
Infographics
Cássio Bittencourt

Content, consultancy, coordination, editing, scheduling and revision
External Assurancex
PwC